A vet has warned dog owners to be vigilant as she believes her pet became unwell after eating cannabis during a walk.
Veterinary surgeon Janice Dixon said she took her border terrier Pringle for a walk along a bridlepath near Tuxford, Nottinghamshire, on Saturday.
She said when they got home Pringle became "uncoordinated and lifeless".
Ms Dixon said after treating her dog, she retraced her steps and found a half-eaten discarded bag of cannabis.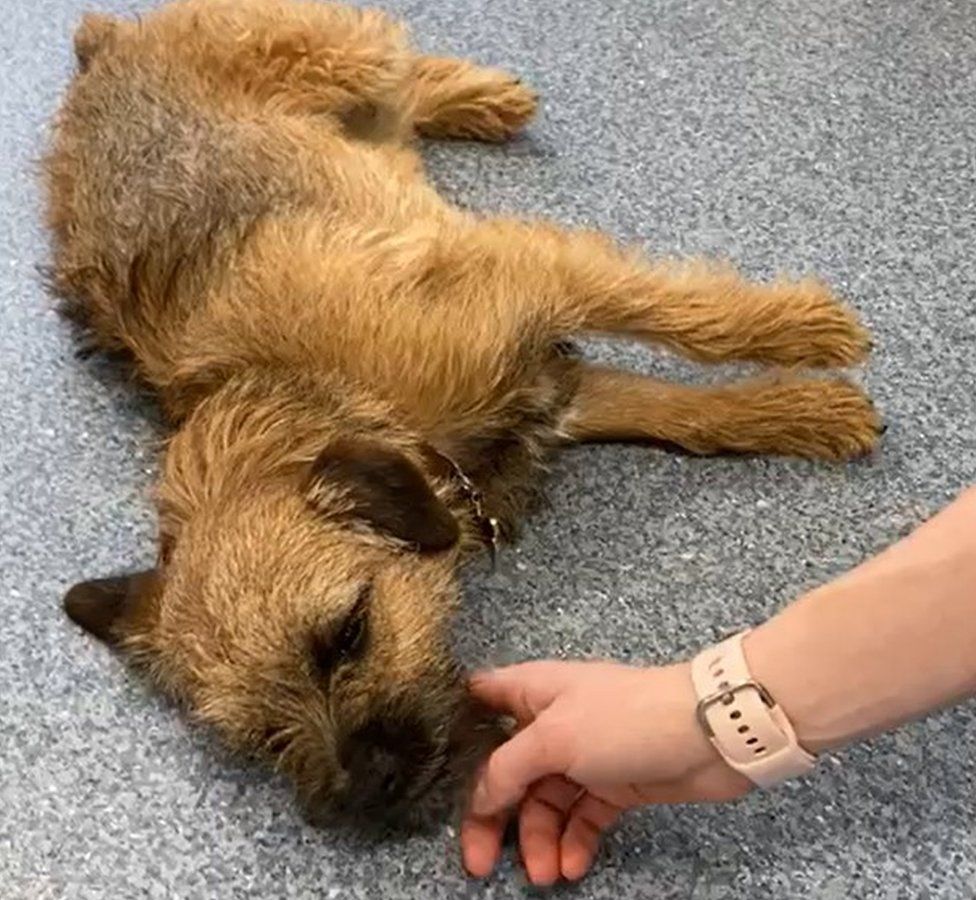 She said six-month-old Pringle collapsed after their walk at about 08:00 GMT and was "really uncoordinated, lifeless and her pupils were dilated".
Ms Dixon, who is a veterinary surgeon at Dixon and Young in New Ollerton, said she initially feared the dog was dying as she could not work out what was wrong.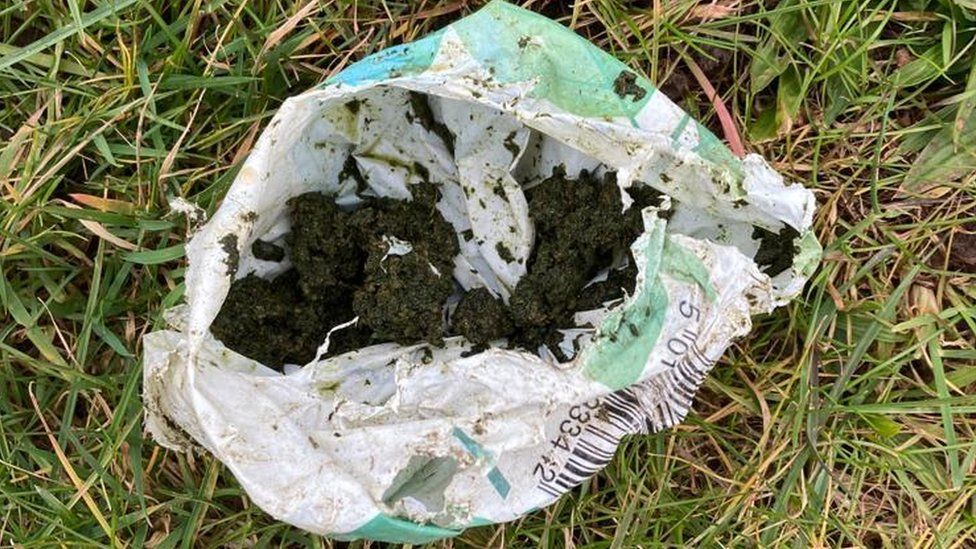 She said after she took Pringle to her surgery to be treated, she then went back to the path to retrace her steps.
"I found a discarded carrier bag, which was half-full of cannabis," she said.
"It actually relieved me, because I thought I had a dying dog.
"It was quiet frightening at the time when you don't know what's wrong."
She said her pet was drowsy for the rest of the day and woke up on Sunday morning "very hungry and wanting two breakfasts".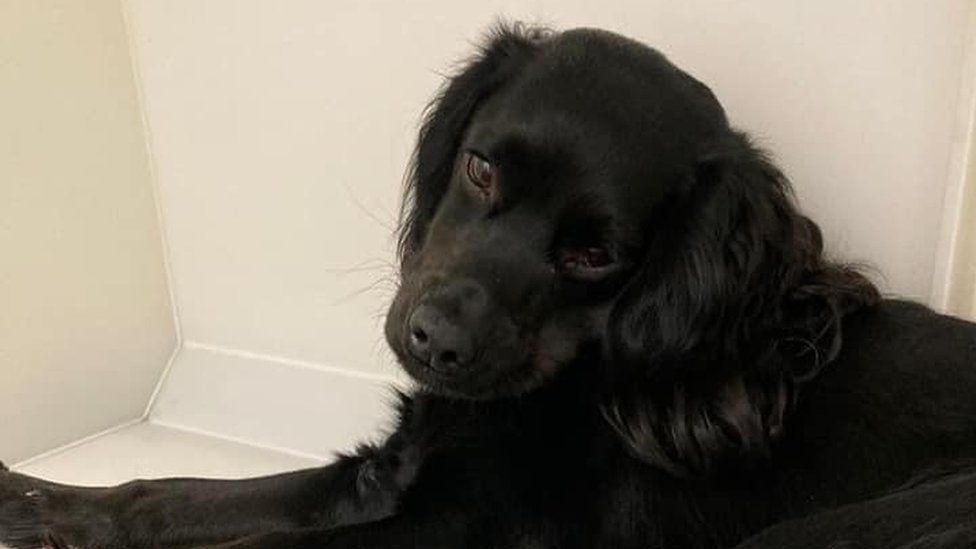 Ms Dixon said another dog Scruffy, who had been walked in the same area, was later brought into the surgery with similar symptoms.
She said both dogs made a "complete recovery".
The vet has urged dog owners to careful about what their pets eat while out on walks.