Pat, a 41-year-old Indonesian woman, became acquainted with marijuana when she moved from Jakarta to study in Amsterdam in the early 2000s. Having lived in the city for more than a decade now, she is accustomed to its particular lifestyle.
"[In Amsterdam], it is common for people to [publicly] smoke marijuana in coffee shops in the city," said Pat (not her real name) speaking to The Jakarta Post via video call.
In 1976 the Netherlands legalized marijuana for recreational purposes in coffee shops.
After completing her business studies in Amsterdam, in early 2015 Pat moved to Barcelona to start marijuana farming.
The idea came after several years of running a business selling indoor and greenhouse farming tools. Pat was inspired by her customers who were already cannabis farmers, both on an industrial scale and those growing it on a smaller level at home.
She began by growing 500 stalks of high-cannabidiol (CBD) cannabis that she finished indoors.
"So I didn't plant the seeds from the start. There are many ready-made seedlings here, so as growers we just have to provide space, take care of permits and maintenance," she said.
Cannabis plants high in CBD are most commonly grown in Barcelona because of their low tetrahydrocannabinol (THC) content. The state allows the cultivation of cannabis with a maximum THC content of 0.02 percent.
"Anything above that amount is prohibited, especially if you spend time marketing it – you will have to deal with the law," she said. High levels of THC in marijuana can be addictive, so several countries limit the levels in their legalization rules. By having a research permit, she will not face any legal problems if any of her plants have a THC content above 0.02 percent.
"With the research permit, I can monitor the THC level so that it does not exceed the specified limit," she said. Spain also requires cannabis farmers to pay for specialist services to monitor farmers' data research and development.
"So what we do is check every time," she said. In a year she can harvest up to three times with an average quantity of 8 to 10 kilograms per harvest. She can sell harvested hemp for around 3,000 euro per kilogram.
"Yes, the business is very promising here," she said. She is planning to build a wider cannabis plantation.
Pat hopes that someday Indonesia can legalize marijuana because it is a promising industry financially.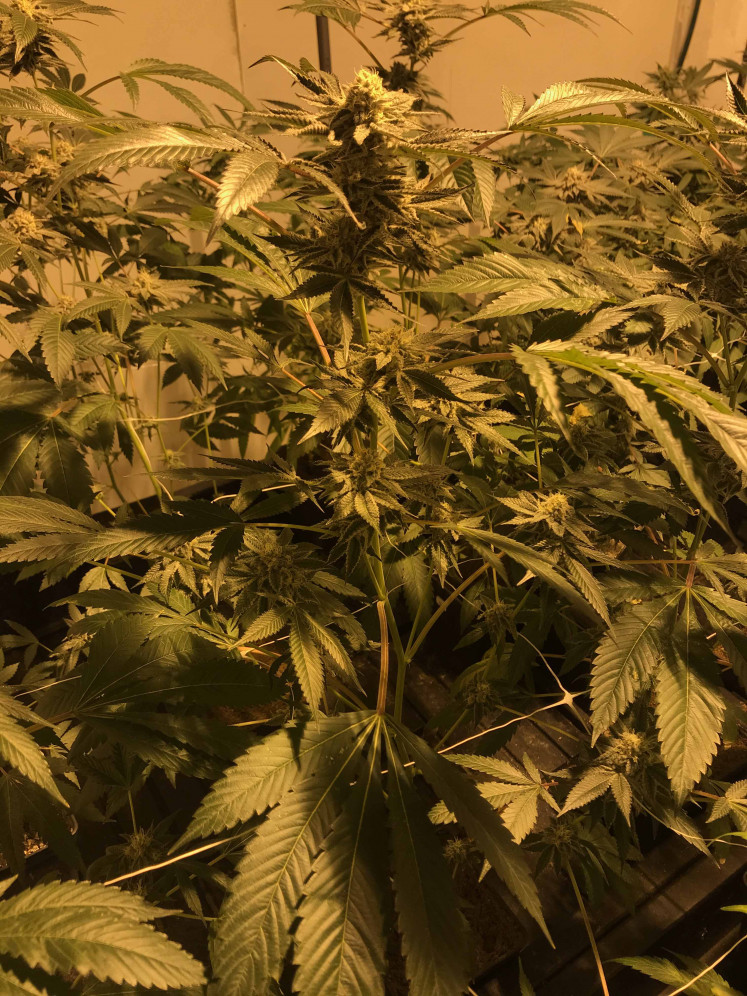 Not your garden variety plant: Cannabis plants high in CBD are the most widely cultivated cannabis varieties in Europe. (JP/Courtesy of Pat)
An inspiring trip
Rom, 44, is another Indonesian who grows marijuana outside of his home country. Originally from Medan, he has lived in the United States for more than 20 years. He currently resides in New York.
Rom (not his real name) used to work as a cook at a fast-food restaurant and was a satellite installation technician. Sometime in 2009, his friend took him on a trip to Humboldt County in California, an area popular for its cultivation of cannabis, which brings in billions of dollars to the city's economy.
"It's very quiet there. It was like healing. The business prospects are also very promising," he said to the Post.
Returning home from that trip, Rom began tinkering with the idea of growing marijuana. He eventually did – initially for research before gradually turning it into a business. In the beginning, he planted five cannabis seeds and one mother plant for development. Later he cloned to produce various varieties of seeds.
These days, Rom runs a cannabis cultivation project on a larger scale. With the support of investors, he is developing a cannabis garden on 25 hectares of open land in Oklahoma City, besides that he is also working on 100 cannabis gardens by planting 100 greenhouses, of which 80 have now been built. For current cultivation, yields can be as high as 30 to 60 pounds (14 kg to 27 kg) per week at prices between US$3,000 and $4,000 per pound. "Prices can be different depending on the shape, flower, color and even taste, there are lemon flavors, citrusy," he said.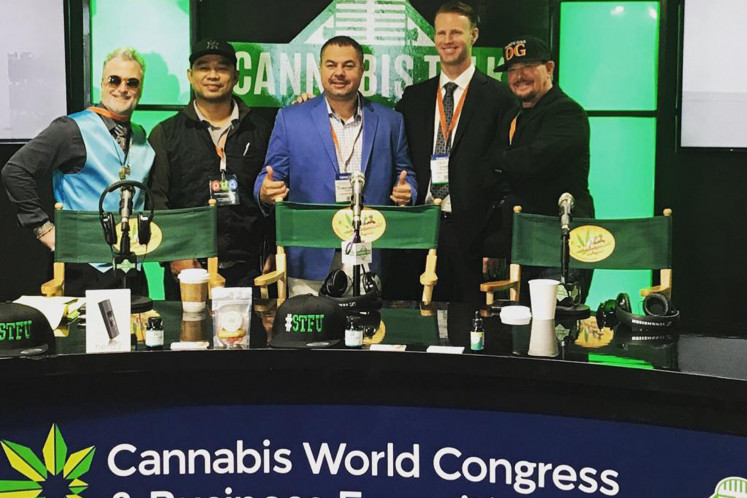 Gathering farmers: "Rom" (second from left) at a congress meeting of cannabis farmers in the United States. (JP/Courtesy of Rom.)
New York has extended its legalization of marijuana from solely medical use to recreational use. According to Rom, this will open up huge potential for the cannabis industry in the city.
"Very promising. The demand is very high, no matter how much is harvested it seems that it is never enough to meet market demand," he said.
Rom thinks the success of cities where marijuana is legal will inspire other cities, even other countries, including Indonesia.
Indonesia, Rom said, needs to study what fields will benefit from a marijuana industry. Like many other supporters of marijuana legalization in the country, he believes that with the right knowledge, education, policies and rule enforcement, Indonesia can take this step.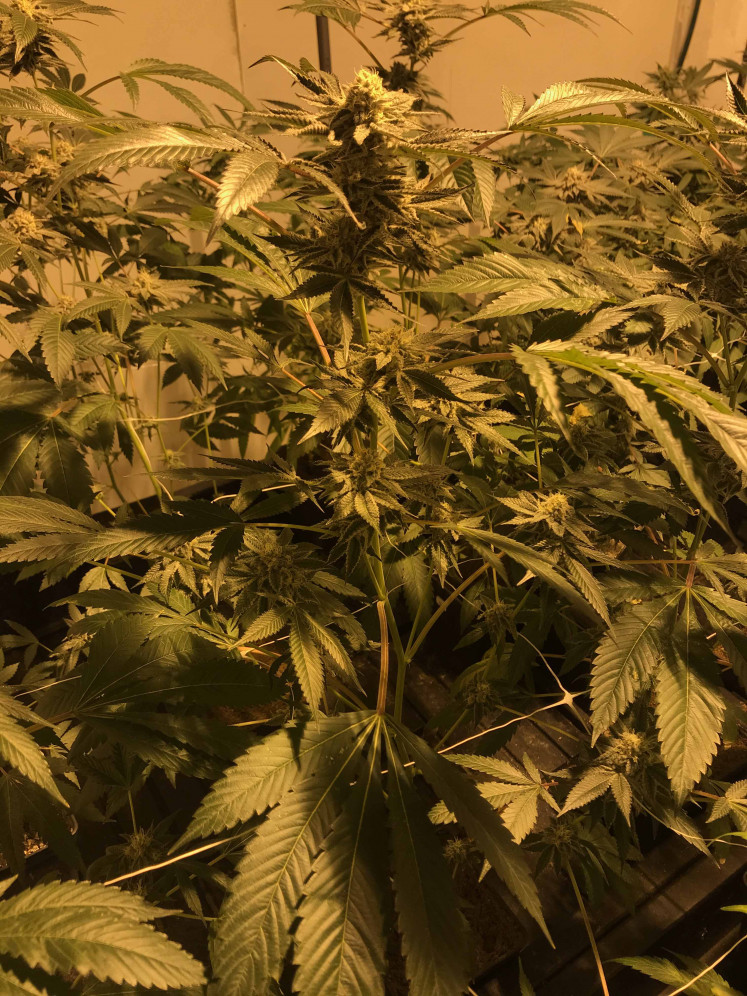 Not your garden variety plant: Cannabis plants high in CBD are the most widely cultivated cannabis varieties in Europe. (JP/Courtesy of Pat)
"Ganjaphobia"
Indeed, the movement to legalize marijuana in Indonesia has been going on for the last five years. One of the most active campaigns is carried out by Lingkar Ganja Nusantara (LGN), which is under the auspices of Yayasan Sativa Nusantara (YSN).
YSN executive director Dhira Narayana said, through a campaign for more than five years, he hopes that more people will agree and be well educated about marijuana.
"We want observant people to see marijuana as a social and business opportunity," Dhira said.
Director of research and campaigns for the Sativa Nusantara Foundation, Iganisia Satyagraha, added that the biggest challenge in legalizing marijuana in Indonesia was "ganjaphobia", meaning excessive fear of marijuana, as a result of wrong information.
He said people were not afraid of marijuana, but it had a bad image through "narcotics" propaganda.
"The public also needs to be informed that marijuana is not only for smoking, but can also be a medicine, clothing, an industrial commodity. For a long time the bad effects of marijuana have been described in such a way that it is just propaganda," he said.
Source:  https://www.thejakartapost.com/life/2021/04/29/farming-pot-abroad-the-indonesians-living-overseas-as-marijuana-farmers.html