https://www.canarianweekly.com/posts/Body-of-missing-man-who-jumped-into-the-sea-to-get-a-bundle-of-hashish-is-found
A boat which is part of the search party for a 37 year old man who has been missing since last night, after jumping into the sea at Charco del Palo in Lanzarote, has found a dead body which has already been identified as being him by relatives.
It is believed that the man disappeared last night (Wednesday) after he jumped into the water to try to get a bundle that was floating in the sea, but then couldn't get back out again due to the rough conditions.
The bundle is thought to have contained drugs, after another one had been recovered from the water on the coast near Arrecife on Tuesday.
Bad weather conditions have complicated the search for him, preventing divers from combing the coast, but finally this afternoon a body was found.
Guardia Civil divers were able to recover it because it had drifted further out to sea and transferred him by boat to Puerto Naos, in Arrecife, where he was later identified.
Police found drugs bundle on Tuesday:
The Local Police removed a bundle with 38.2 kilos of hashish in it from the sea on Tuesday, after it was spotted floating in the area of ​​Punta del Camello near the capital of Lanzarote.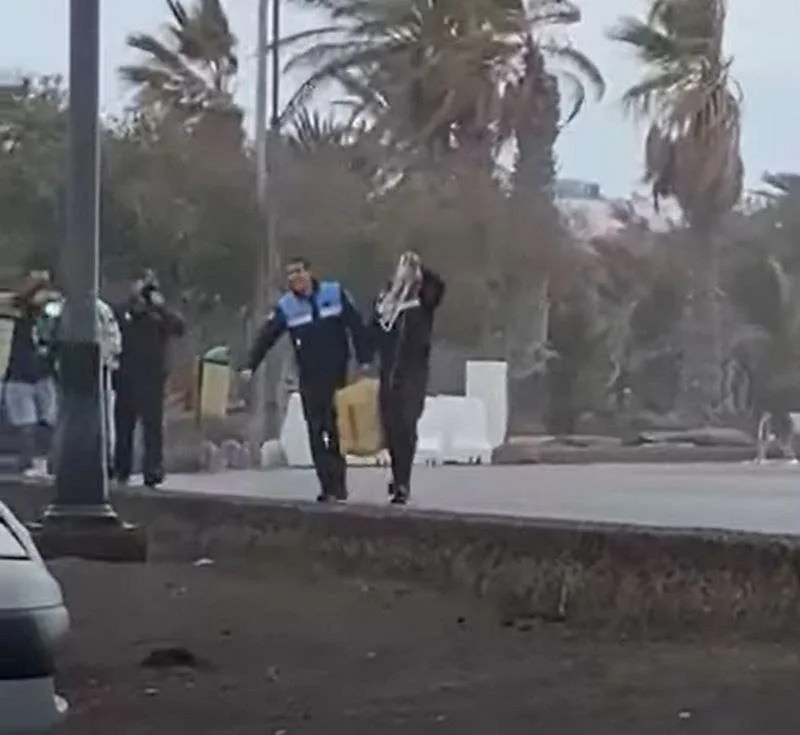 A local resident, who was walking down the avenue, spotted it and notified the authorities, who needed help from the Nautical Sports Centre to retrieve it, given that the bad weather and the strong swell made it difficult to recover.