Andrew Bader, and his younger brother, Steve, make sunglasses and other products out of plastics infused with hemp fibers using high-tech 3D printers and an injection molding machine.
They say using a plant-based and biodegradable form of plastic in their Hemp3D business is as much about improving the environment as it is about making a cool, marketable product that could provide full-time jobs for two farm boys looking for an alternative to growing corn and soybeans.
"The world is saturated with oil-based plastics. If we can get something that degrades faster in wider use, our world might be greener and our future a lot brighter," said Andrew Bader, 26.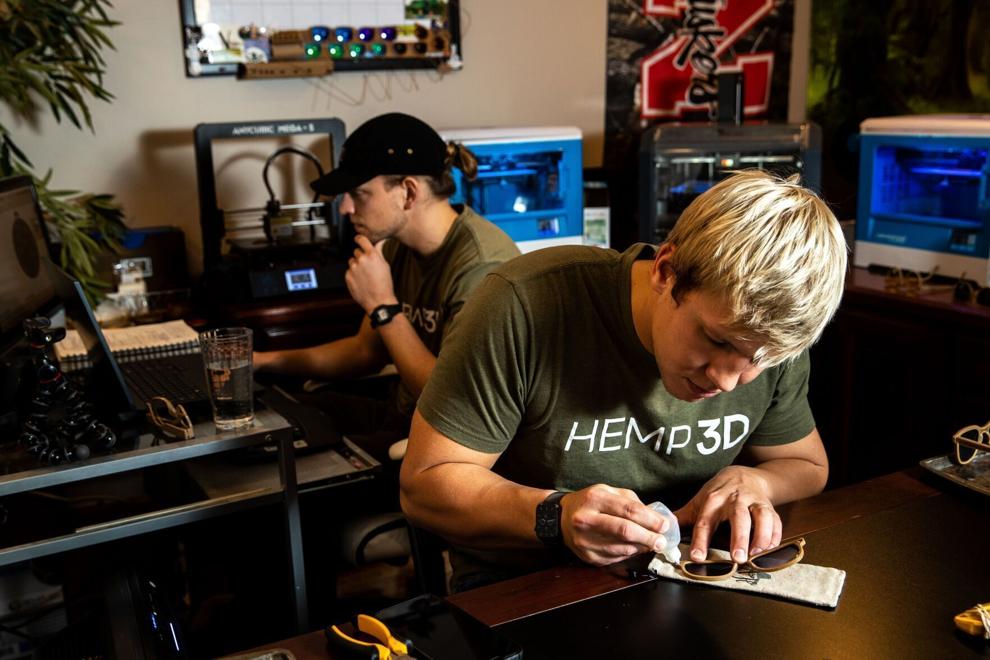 As he talked, 10 3D printers hummed in the basement of his ranch-style home in Seward, slowly fabricating parts of sunglasses. A sign reading "Think Outside the Box" hung on a wall nearby.
In a garage in Lincoln, his 24-year-old brother Steve uses a refrigerator-sized, plastic injection molding machine to produce up to 40 pairs of their HempVision sunglasses a day using a slightly different mix of ingredients.
Their prototype pair of sunglasses was made in 2019. Now, the company produces 11 models, from ones that look vaguely like Ray-Bans to a pair that Joe Naumann, the Baders' cousin and marketing director, describes as a "combination of Elton John, Johnny Depp and Harry Potter."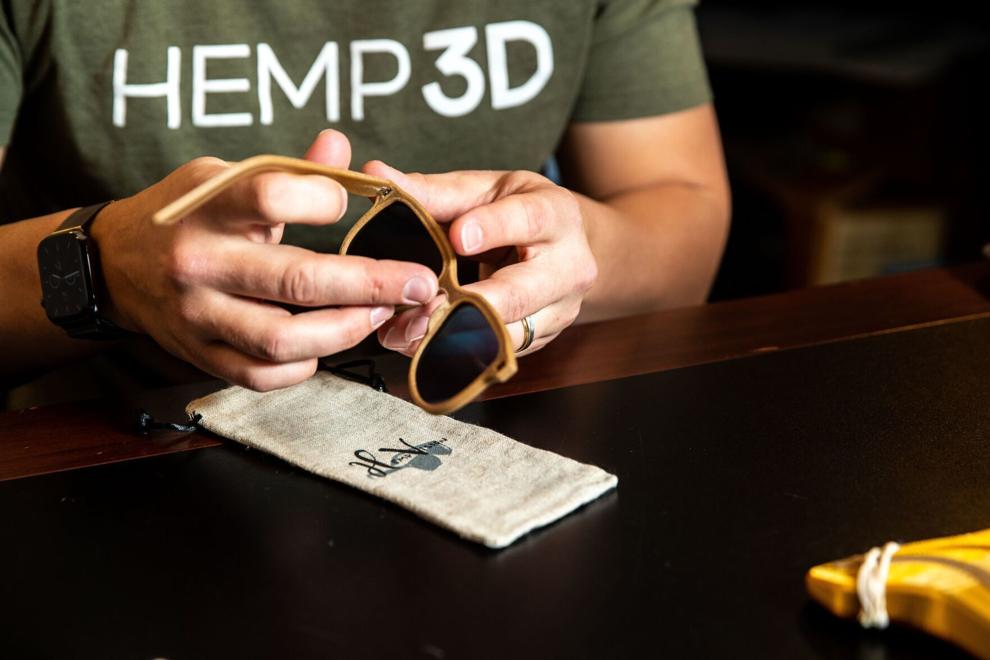 "They're bio-based and made in Nebraska — people like that," Naumann said.