This via their news service
Dismantling of an illegal cannabis production network: the SPVM carries out 17 searches in the metropolitan area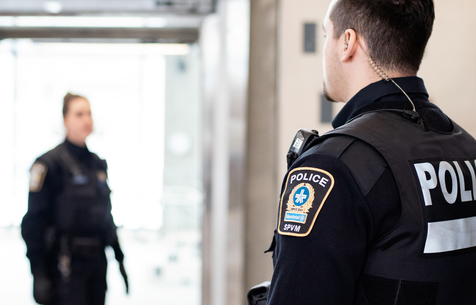 October 21, 2020
The ACCES team (Concerted action to counter underground economies) of the Service de police de la Ville de Montréal (SPVM) proceeded yesterday to the dismantling of a network of illicit cannabis production and sale on a large scale. He controlled several places of production and fraudulently used medical cannabis cultivation permits from Health Canada. He was also involved in the processing of hashish. This criminal network distributed in the great metropolitan area.
During the morning, the police carried out 17 searches in Montreal, Laval and Saint-Lazare in residences which were used for the production of cannabis as well as in a cache. The operation was carried out with the collaboration of Hydro-Québec, the Sûreté du Québec and the Service de police de Laval.
At the end of the operation, here is what was entered:
1,149 cannabis plants

487.5 lbs of marijuana

234 amphetamine tablets

1.24 kg of hashish

238 grams of cocaine

373 grams of psilocybin

26 grams of MDMA

Over $ 100,000 in cash

1 electric pulse gun

1 American fist
Arrests could follow.