Security InfoWatch.com reports
With an uptick in the amounts of data being generated, the need for sufficient storage capabilities becomes even more critical.
The decriminalization and legalization of cannabis are slowly making their way across the U.S., driving the industry to a $16 billion value in 2020. Most recently, states like New Mexico have taken huge strides toward the legalization of recreational marijuana. New York, which recently legalized recreational cannabis, can be counted as a major win for the cannabis industry in terms of possible revenue given the state's massive population size.
Both medicinal and recreational dispensaries are popping up on every street corner, causing local governments in legalized states to implement a slew of regulations addressing the placement, resolution and retention of video cameras. These regulations also include the requirement that cannabis operations and dispensaries maintain video surveillance systems around the clock. This not only benefits the government agencies but also the business owners as dispensaries are becoming a hot target for crimes like underage purchase or burglary.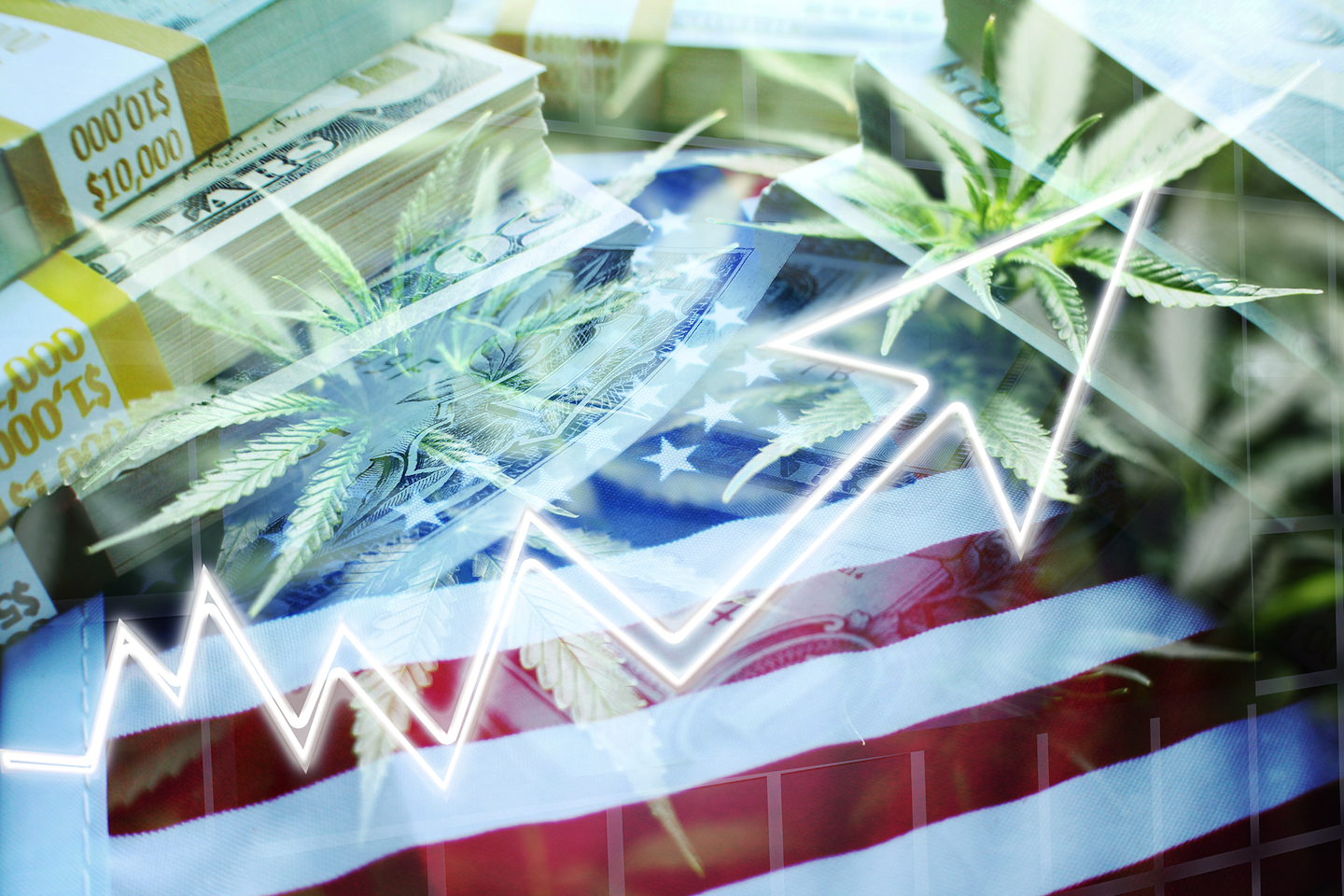 With high-quality security systems running 24 hours a day, and retention period requirements lasting 15-90 days, the cannabis industry is facing a massive issue that is often overlooked — data storage.
Meanwhile, the amount of data stored globally is anticipated to reach 175 zettabytes within the next five years. A major part of this growth will be generated by video footage, which is becoming increasingly pertinent given advancements in IP video surveillance hardware and software that are making low-cost and effective surveillance systems regularly available. With an uptick in the amounts of data being generated, the need for sufficient storage capabilities becomes even more critical with the increase of 4K cameras and 5G capabilities reducing the latency of wireless data transmission. With high-quality security systems running 24 hours a day, and retention period requirements lasting 15-90 days, the cannabis industry is facing a massive issue that is often overlooked — data storage. 
Tackling Storage Beyond Inventory
Currently, the most common medium companies are using to store surveillance data is on-premises. This means the server being used lives within the organization's physical infrastructure and is controlled by the company directly or by its IT provider. Storing files on-premises can be expensive, and the enterprise is responsible for securing both the storage resources and the data, as well as maintaining those storage systems to function with modern technology. This issue has only been exacerbated in recent years, causing companies to seek alternative options for storing their data.
The solution to these issues can be found in a mixture of traditional storage capabilities and the cloud, also known as a hybrid cloud storage solution. A hybrid cloud is a mixed implementation composed of public cloud and private cloud resources, in addition to on-premises. The hybrid cloud gives business owners the ability to choose what types of files are stored on-site and what files can live in the cloud, increasing file accessibility without impacting on-premises storage.
The amount of data created through the increase in surveillance systems has overwhelmed many organizations' storage budgets and existing IT infrastructure. Using hybrid cloud storage makes the most sense for applications like video surveillance systems that produce large amounts of data, but only need to be accessed in small portions from time to time. If this lesser-accessed, or "archived" data is in the cloud while the frequently accessed data remains on-premise, then an organization can maximize its operations without sacrificing budget. This is a perfect practice when it comes to surveillance, as it's possible to store massive amounts of data archives at a cost-efficient price, while still keeping that data readily available. For businesses in the cannabis industry, this provides the ability to store and leverage potential decades of archived company data in analytics applications to deliver immediate insights or bring older data to life if necessary.
Safeguarding Your Data
Many companies have been forced to make difficult decisions about which data to collect, where to store it and for how long, all while obliging by their local government's standards. Some preserve only the minimum set of data required to support core business functions or comply with regulatory requirements. Many simply discard excess data that often contains valuable insights into customer behavior and market trends that could be used later on down the line. Fortunately, a hybrid cloud solution can serve as a solution for all of these issues.
It is also imperative that organizations use the backup and archival services available to them to best protect their data. As a company's data becomes an increasingly essential part of its survival, it's critical that data is always backed up in the event of a disaster. The cannabis industry faces a number of possible incidents that put their unprotected data at high risk of being lost. Places like cannabis farms are at high risk for disasters such as the ones witnessed during the California wildfires in 2020. Fires from heat lamps and flooding from irrigation systems can all cause major damage to files that are stored on-prem. 
Data on Demand
Organizations need to consider that the majority of surveillance footage may never be used but specific events will require the retrieval of past footage at a moment's notice. Therefore, it is important to determine when it makes sense to store video on expensive in-house platforms and when to send footage to the cloud. The hybrid cloud is a great fit for organizations within the cannabis industry that want to store more recent footage on their current on-premises deployment but wish to curtail the purchase of additional infrastructure by uploading older video footage to the cloud.
A major concern not only for the cannabis industry but also public safety, in general, is ensuring chain of custody for all video that could be deemed evidence in an investigation. The hybrid cloud gives businesses the ability to produce video-on-demand on a case-by-case basis. It also gives their current system the ability to free up capacity for additional recording growth. Every terabyte of data removed from existing primary storage generates real savings by delaying the substantial cost of additional storage devices. The cloud gives users the flexibility to scale without a larger footprint or hardware expenses. Companies who are using traditional on-premise or cloud storage solutions can face issues as they find their current solution is putting them in financial handcuffs. As a business that is typically all-cash, cannabis dispensaries and organizations, in general, can take a huge hit financially if they have to pay additional fees to access their data in short periods of time. Having the access to predictable pricing for IT costs can be a huge benefit for cannabis companies.
While all-in-one solutions have their benefits, with so much data needing to be stored, analyzed and managed, companies should be mindful to research a hybrid cloud storage solution that has the ability to fit their individual needs. With the hybrid cloud providing an easy and flexible way to take care of the massive amounts of data being produced, the cannabis industry, government agencies and security decision-makers can carry out their duties to work together as cohesively as possible.
Source:  https://www.securityinfowatch.com/video-surveillance/video-surveillance-storage/article/21219741/cannabis-is-securitys-next-big-industry-investment