Refinery 29 report….
Cannabis advocate and entrepreneur Dasheeda Dawson has been fighting for the legalization of marijuana in New York for years. And on March 31, part of her goal was actualized when New York Governor Andrew Cuomo signed a bill to legalize recreational marijuana across the state, making New York the 15th state to have legalized the plant (Virginia and New Mexico followed soon after, bringing the weed legalization tally to 17 states, Washington, D.C. and Guam). In a historic move, the New York law includes automatic expungement of previous marijuana convictions. And,
according to The New York Times
, 40% of tax revenue from marijuana sales will be poured into Black and brown communities, in which many have been disproportionately targeted with severe prison sentences. Under the new law, those with past convictions will also be able to participate in the new legal market.
As the largest legacy [underground] market in the world, New York's historic legalization will be a guide for other states' emerging markets and eventually, the federal level," says Dawson. "I believe that a national legal marijuana industry rooted in racial and economic equity is imminent, and New York's bill sets the precedent for providing education, entrepreneurial access, and financial support for individuals and communities devastated by disinvestment and over-policing during the failed war on drugs. It's time for our people to tap in."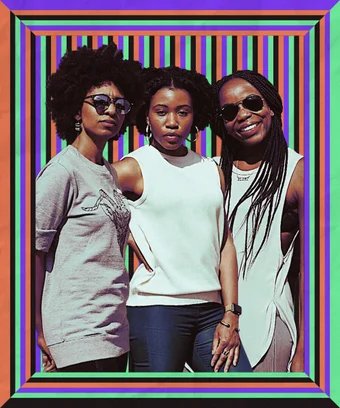 It seems the proverbial green rush is gaining momentum, and that Black cannabis entrepreneurs will finally get their due. But while this legislation is a step in a hopeful direction, there is still much to be done in making the cannabis industry more accessible to Black and brown folks. And it's Black women in particular who are leading the charge to ensure this industry serves communities of color.
Women like Kali Wilder, CEO of cannabis edutainment company 
EstroHaze
, is one of the many cannabis advocates who are hopeful for what continued legalization across the states could mean for Black and brown communities, but she's wary. 
Black-owned cannabis businesses remain rare
 despite diversity efforts, and the cannabis industry is still incredibly difficult and expensive to enter, particularly if you're actually growing cannabis. Additionally, according to VICE Media Group's fourth annual survey of cannabis usage and perceptions among the VICE and R29 audience, only 40% of Black women think that, by 2030, anyone — regardless of their race, gender, ethnicity or social standing — will be able to safely produce and sell cannabis products.
Read more at