A man described as being at the apex of a South Australian drug syndicate has been sentenced to nearly 20 years in prison.
Key points:
An SA man has been sentenced to 19-and-a-half years in prison for drug offences dating back to 2006
Robert Gordon Pollybank Gee fled to Thailand in 2011 while on bail, and was arrested there in 2016 for passport offences
He was extradited back to Australia in 2020 and went on trial
Robert Gordon Pollybank Gee, 64, was sentenced in the District Court for drug charges dating back to 2006.
The court heard Gee was pivotal in the operation of a syndicate which trafficked large quantities of cocaine, methamphetamine, MDMA and LSD.
He was one of five men arrested during Operation Crunch in 2006, after police obtained evidence of their activities by monitoring mobile phones and by surveillance.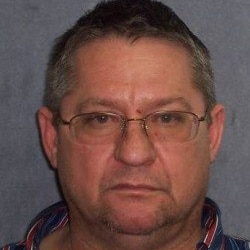 After the arrests, police recovered drugs with an estimated value of $1.2 million from an Adelaide house.
Gee was granted bail, but in 2011 he absconded to Thailand using a forged passport.
He was arrested for passport offences in 2016 and spent more than four years in a Thai jail, where his health deteriorated.
Police applied for his extradition at the end of the sentence and Gee was returned to Australia in 2020 and went on trial.
Justice Julie McIntyre said she had concerns with Gee's testimony that he sold drugs to pay a $400,000 gambling debt.
She told Gee it made little difference to the seriousness of the offending.
https://www.abc.net.au/news/2023-04-13/drug-trafficker-robert-gee-sentenced-to-20-years-in-jail/102218204